Ingredients
12 mushrooms

Shiitake Mushroom

Medium sized

1 head

Broccoli

Florets or with chopped stems

2.5 tablespoons

Oyster Sauce

1/4 teaspoon

Iodized Salt
Directions
Mushrooms are versatile ingredients and one of my favorites are Shiitake mushrooms. I usually cook it with Broccoli and Oyster Sauce. If you are in the mood for a flavorful vegetarian dish. Try this very simple and outrageously healthy Broccoli and Shiitake Mushroom recipe!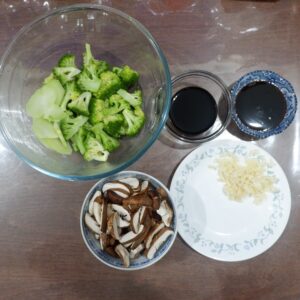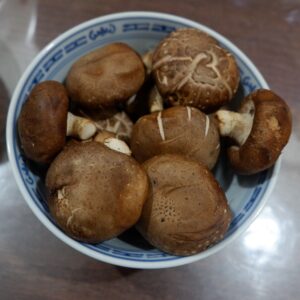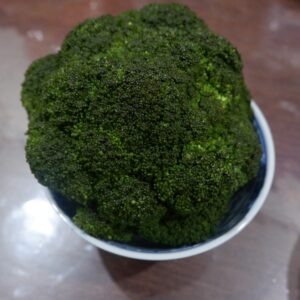 Here's how to prepare Broccoli and Shiitake Mushroom:
Clean your Fresh Shiitake mushrooms with a mushroom brush or a damp piece of paper towel. (Do not wash them).
Remove the stem, then chop top into your desired size. I did strips for this recipe. At times I'd simply like to cut them in half.
Clean your broccoli and pluck off florets, I usually cut 1 floret into two (depending on the size).
(optional) add my personal favorite I add Broccoli stalks, chopped into 1 inch slices diagonally.
Mince Garlic
Prepare other ingredients.
Steps
7 minutes

Boil water for 5 mins then add the Broccoli leave it for 2 minutes. (Blanched)
Drain and set aside.

1 minute

3 minutes

Add your minced garlic count to 15 seconds while mixing then add your Shiitake Mushrooms. As much as possible, see to it that your shiitake mushrooms are not on top of one another.

At this point, you might have the urge to mix, but do not mix for 2 minutes to attain perfectly browned mushrooms.
After 2 minutes, stir fry for 45 seconds.

3 minutes