Managing Bookmarks
FlavorFriend works exactly like a collaborative cookbook and of course, you can Bookmark your favorite recipes!
You will find the your bookmark collections on the top panel "My Bookmarks".

On the page your collections will be indicated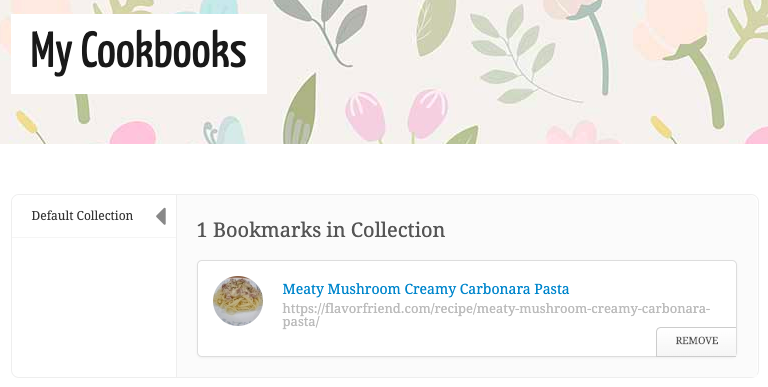 How to Add a Bookmark?
On a recipe page, you will find the bookmark function on the right part of the screen. You can simply add it to your default collection.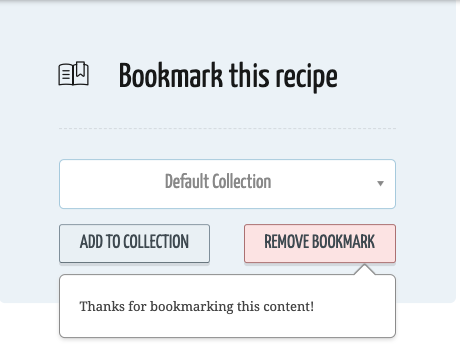 OR you can create a new bookmark collection entirely. You can also set the collection to be viewed only by you "Privately" by other users who visit your profile "Publicly".