Submitting a Recipe
One of main features of FlavorFriend is allowing all registered users to share their recipe with due approval by admins. You may Submit a Recipe only if you have an active account.
An easy-to-use frontend editor is made available to everyone.
Guide & Requirements
The requirements for your recipe to be published are simply the following:
Recipe Title (try to make sure your recipe title does not match other posts – add adjective or discriptors).

Content should be a 3-5 sentence description of your recipe. This may include preparation tips and images uploaded through "add media button".

Featured Image Should be added, with a maximum dimensions of 2500 x 2500 pixels.
Recipe Category, Cuisine & Features should be added depending on the best suited descirption. If there are not matching descriptors, you can tag it as "Uncategorized" & "Non Specific". By doing this, admins will add the best suited description based on your Recipe.

Quick Description, Serves, Difficulty, Preparation/Cooking/Total Time, Cooking Temperature added depending on your instructions sample below.

For the Ingredients, we have listed a wide range to choose from. However, if the ingredients are not found. You can always choose "Unlisted" and add the ingredient on the Amount or Note. Admins then add the ingredient upon review.

Steps should be clear and concise. You also have the option to add images whenever you feel like it.

OPTIONAL: You can also indicate the Nutrition Value and Serving Size of your recipe.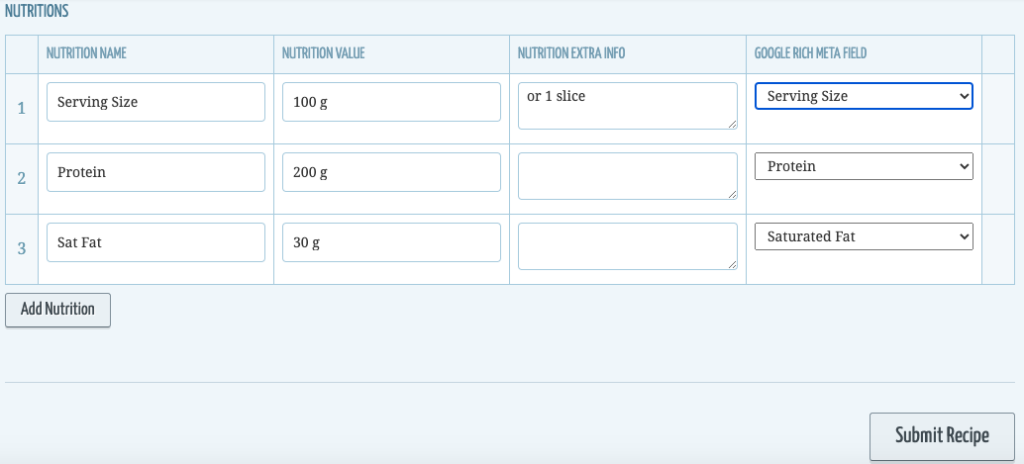 Upon submission, a FlavorFriend admin will process for Approval and Publishing your recipe. We reserve the right to change any spelling, grammar, or punctuation errors. Any irrelevant or spam submissions will be denied approval.
Once APPROVED and PUBLISHED, your display name will be indicated on the recipe post. This will also be seen in "My Recipes" tab on top of the webpage.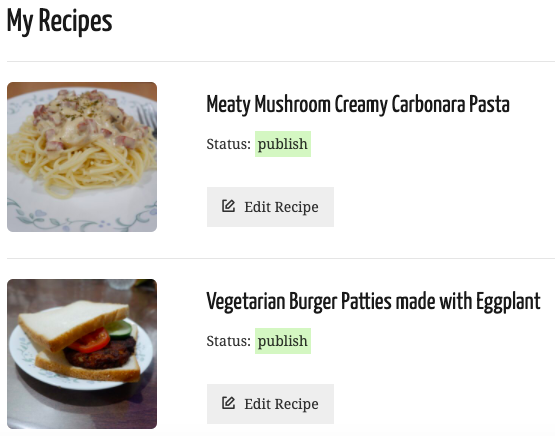 What can happen next?
Recipe can be viewed and shared by anyone who visits the site.
Reviews can be submitted by any user.
Comments can be submitted by anyone who visits the site.
People can bookmark your recipe.
People can add your recipe to their daily meal plan.