Creating your Meal Plan
Another feature in FlavorFriend is creating a Meal Plan. Built especially for people who would like to get more organized in their weekly eating habits.
This feauture available to all registered users.
You can find your "MY MEAL PLANS" on the top bar.

How to Add a Meal?
On a recipe page, you will be able to see the green button on the lower left part of the screen that says "Add to Mealplan"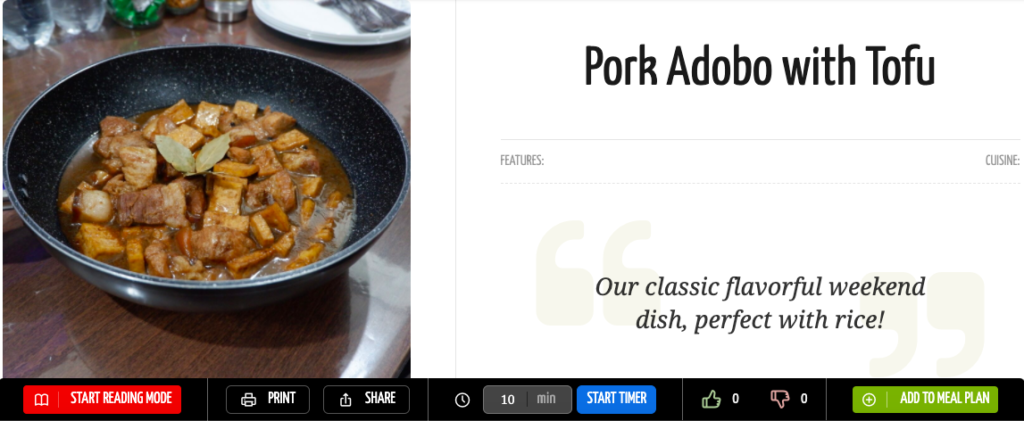 You have an option to add the recipie in an existing mealplan or create a new mealplan with this recipie as the first item.

When adding to an existing meal plan. You would need to drag+drop the recipe to a DAY > Breakfast / Lunch / Dinner. Then Press Save.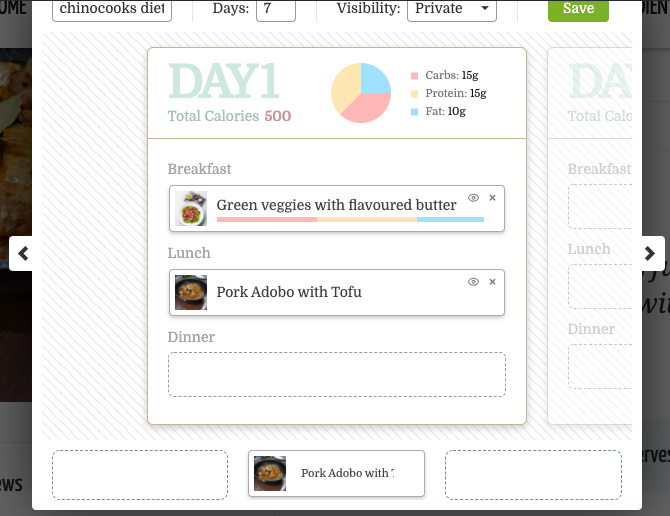 Same goes with creating a New Meal Plan. However you have the option to:
Change the Name of the Meal Plan
Change the Number of Days
Change the Visibility (Private / Public)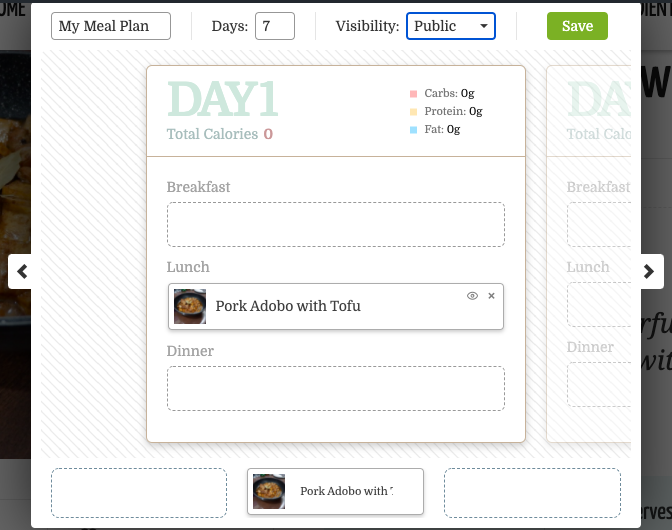 You can then VIEW the collection on "MY MEAL PLANS" on the upper part of the page. View/Edit, Print, or Delete are the available options.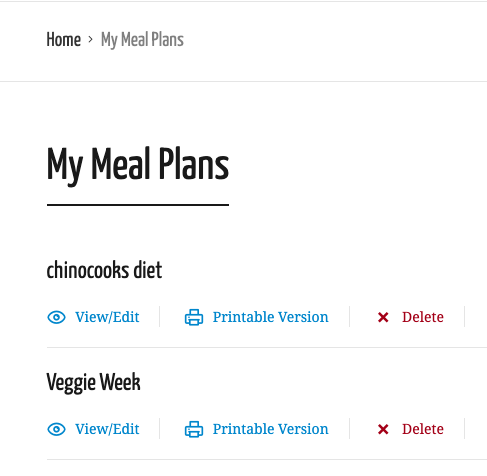 Organize to your heart's content. Share your Meal Plan to friends. Or View a printable version. Enjoy!